Auto Emergency Kits
1.Various Types
2.Needle is Changeable
3.Side Open Eye Plugger
4.Customer Design
Auto Emergency Kits:
1. For inserting material in from of rubber coated strands, into a tire puncture.
2. The plugging material is threaded into the open eye of a needle forming a part of the tool and inserted into the puncture.
If you are interested in our products, please don't hesitate to contact us, our Trade Manager code: cn1000330647.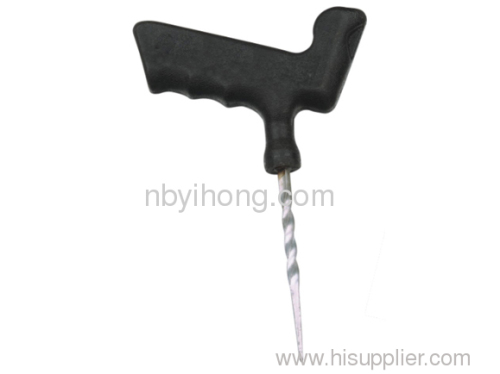 Tire Repair Tool 4-101-1